Magna Carta 800th The River Relay
Map of the Route
The first leg started from Hurley Riverside Meadows at 09.00 on 13th June 2015.
A detailed map of each day is available below. Handover points are indicated by the red flags and you could view this spectacular event from the length of the Thames Path as shown on the map.
During the event, a live map of the progress of the two sections of the Flotilla could be seen by clicking here.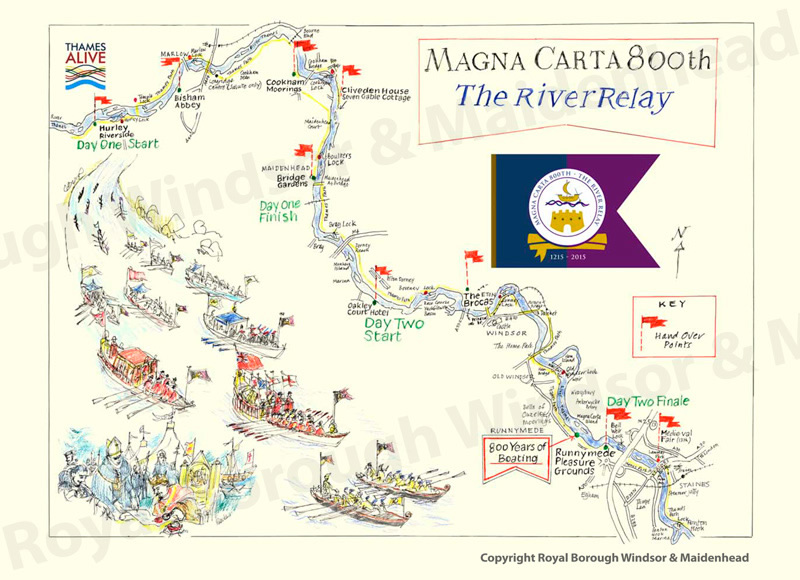 Timetable of arrival times at handover points (PDF)